Our Team
Jan Krupp
Founder

An oenophile with a green thumb, Jan was a hobby winemaker and suburban farmer in the San Francisco Bay Area for 15 years. Though a full-time doctor, in his spare time, he grew everything from green beans to gooseberries and produced beautiful wines, using his driveway and basement as a makeshift winery.
While still a full-time doctor Jan moved to Napa in 1991, to start growing things on a larger scale - beginning with a 41-acre vineyard around his new home. With his brother Bart, he would develop two more vineyards, including the iconic Stagecoach Vineyard. In 1998, he sold his medical practice and the following year, Bart and Jan founded the winery.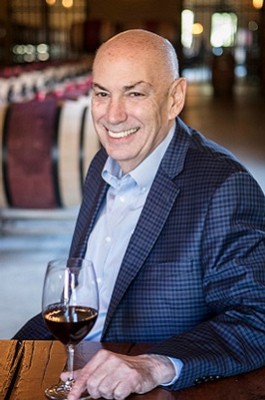 Bart Krupp
Founder

Bart was in his early 20s when his older brother Jan would return to New Jersey to visit his family with magnificent California wines in tow. As Bart began to become more knowledgeable, he would seek out European wines – which were then much more prevalent than California wines on the east coast – for his brother to try.
Together, the two developed their palates, broadened their knowledge and strengthened their brotherly bond. Bart's wise counsel and support have been crucial to the success of the vineyards and Krupp Brothers. Bart divides his time between Montclair, New Jersey – not far from where the brothers grew up – and Napa.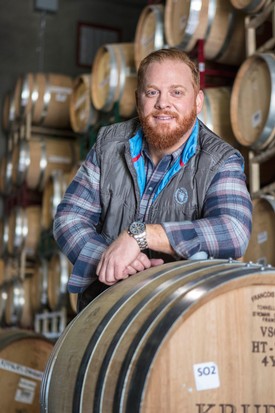 Jay Buoncristiani
Winemaker
Long before taking his first sip of wine, Winemaker Jay Buoncristiani was involved in the process of creating it. In elementary school, he and his brothers pruned vines on their Napa family vineyard and made wine at home with their father in the garage. After graduating from Santa Clara University with a degree in combined sciences, he took a summer job at Hess Winery. In just five years, he rose through the ranks to become the Hess winemaker at the age of 26.
He would go on to make wine for several premier wineries, garnering many accolades – including for a red blend that Wine Enthusiast ranked among the top 100 wines in the world. In 2013, he became our winemaker. Coupling his innate talent, passion and experience with the premier fruit sourced from select blocks for Krupp Brothers, he has created wines of great beauty and power.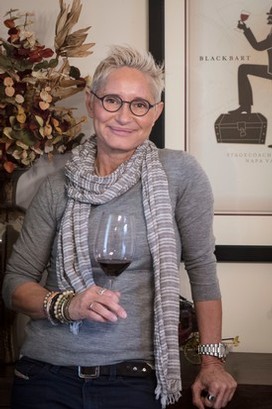 Sandy Huffine
Executive Vice President
Sandy travels from her home in Dallas throughout the country, imparting her passion for food and wine and sharing the story of Krupp Brothers. With her boundless energy, huge smile and personality to match, her favorite part of the job is meeting people from different walks of life who are passionate about what they do. Her energy inspires people everywhere.
Sandy has more than 20 years experience in the wine, food and hospitality industry. While overseeing the Fine Wine portfolio for Republic Beverage Company in Texas, she was introduced to Krupp Brothers wines and met Joshua and Jan Krupp.
When she's not on the road sharing our wines, she enjoys playing with her dogs, Skylar and Graci, spending time with her nieces and nephews and savoring a glass - or two - of Synchrony.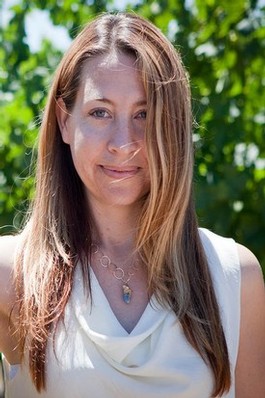 Nikki Lincoln
Director of Hospitality & Regional Sales Manager
Nikki wears two hats for Krupp Brothers. As our concierge extraordinare, she provides guests with unforgettable tasting experiences. She loves to share her intimate knowledge of the vineyard and winemaking with guests. Her authenticity, passion and kindness are infectious.
As our regional sales manager, she also brings Krupp Brothers to restaurants, shops and wine lovers throughout the west coast! A Napa native, she was practically born with a wine glass in her hand and she loves that her job is to share some of the valley's finest wine with others.
Alma Ambrose
Wine Ambassador and Sales
With a magnetic personality and can-do attitude, Alma is a beloved member of our team. Originally from El Salvador, wine was not a part of her family's culture. Her husband introduced her to wine when they first met, and from there an oenophile was born. She nurtured her passion by traveling to various wine regions – sometimes with their two children in tow – and rigorous studying, earning a sommelier certification. When her husband's work transferred him from southern California to the Bay Area, she saw her chance to turn her passion into a career. At Krupp Brothers, she not only loves that she is continuing her wine education, but that she is able to provides guests with experiences they will cherish.