Tasting Room
---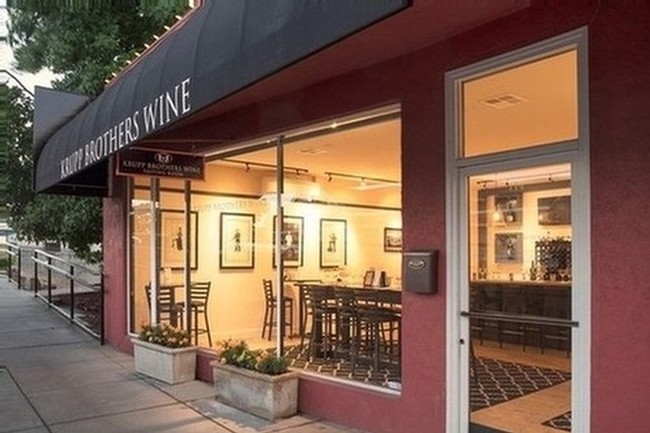 Located in downtown Napa by Oxbow Market, a visit to our tasting room will offer an intimate experience with our wines. Stop by for our signature tasting with small bites, wines by the glass or bottle. To reserve your favorite spot or book a private experience, contact us at 707.266.1233 or tasting@kruppbrothers.com. You can also book online here.
Krupp Brothers Tasting Room Downtown
Thursday-Monday 12 pm to 8 pm
Tuesday and Wednesday 2 pm to 8 pm
714 1st St., Napa
near Oxbow Market
The signature tasting, featuring 2 whites, 1 rose, 2 reds and food pairing is $30 per person. The reserve tasting is $50 a person and includes 5 reds and a food pairing.
*Closed Christmas Day
---