2014 Adagio Proprietary Blend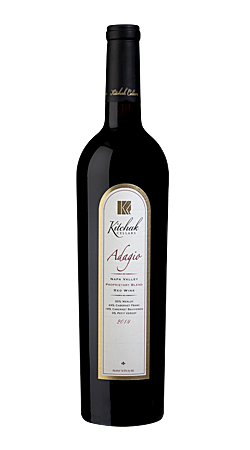 Adagio is a slow and graceful tempo. In ballet dancing it means a succession of slow and graceful movements of the most complex character, a dance performed with fluidity and apparent ease.
Adagio is a proprietary blend of ultra premium Napa Valley Grapes that changes from year to year to achieve a wine that is immediately approachable but will last for years and years. It has many of the same characteristics as the great "Right Bank" wines of the Pomerol in France. It may include combinations of Merlot, Cabernet Sauvignon, Cabernet Franc, Petit Verdot and Malbec Grapes. Most of the grapes come from our Lake Cynthia Vineyard. It is generally aged for more than 24 months in oak barrels, some American and some French, 50% new, 50% once used.