Sandy Huffine
Brand Ambassador, Sandy travels from her home in Dallas throughout the country, imparting her passion for food and wine and sharing the story of Krupp Brothers and Stagecoach Vineyard. With her boundless energy, huge smile and personality to match, her favorite part of the job is meeting people from different walks of life who are passionate about what they do. Her energy inspires people everywhere.

Sandy has more than 20 years experience in the wine, food and hospitality industry. While overseeing the Fine Wine portfolio for Republic Beverage Company in Texas, she was introduced to Krupp Brothers wines and met Joshua and Jan Krupp.

Some of her favorite things are playing with her dogs, Skylar and Graci, spending time with her nieces and nephews and enjoying a glass or two of Synchrony.
Nikki Lincoln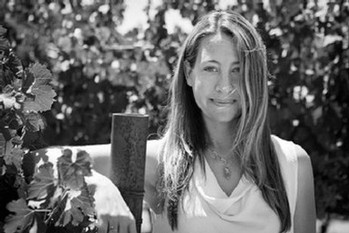 Nikki is our concierge extraordinaire, providing guests with unforgettable tasting experiences. She loves to share her intimate knowledge of the vineyard and winemaking with guests. As our regional sales manager, she also brings Krupp Brothers to restaurants, shops and wine lovers throughout the west coast! A Napa native, she was practically born with a wine glass in her hand and she loves that her job is to share some of the valley's finest wine with others.
Esteban Llamas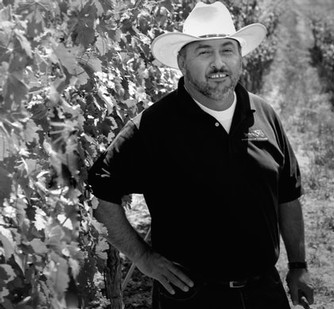 As Stagecoach's Vineyard Manager, Esteban Llamas communes daily with the property's 750,000 vines. He understands their ever-changing needs for water, nutrition, and canopy management. His life as a vineyard worker began in 1974 and he rose through the ranks in the field.
He was crucial to the development of Stagecoach, working alongside Dr. Jan Krupp to turn what was little more than arid rockpile into one of Napa's most renowned vineyards.
Gabrielle Shaffer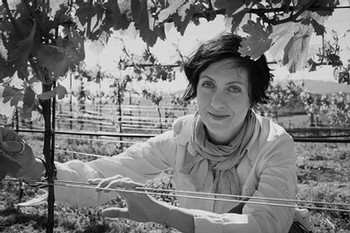 As viticulturist, Gabrielle Shaffer brings a wealth of diverse experience in the wine industry to Stagecoach Vineyard, which helps to maintain the high quality fruit that Stagecoach has become famous for. As a level 3 Sommelier, she knows a good wine from a great one and has applied this—coupled with her UC Davis education and Midwest work ethic—to Stagecoach Vineyard since 2011.
As viticulturist to such a large and varied property, Gabrielle is fluent in the language of extremes such as aspect, slope, direction, and how they combine to create world class fruit. With her team, she directs grapevine nutrition, irrigation, and vine health practices.